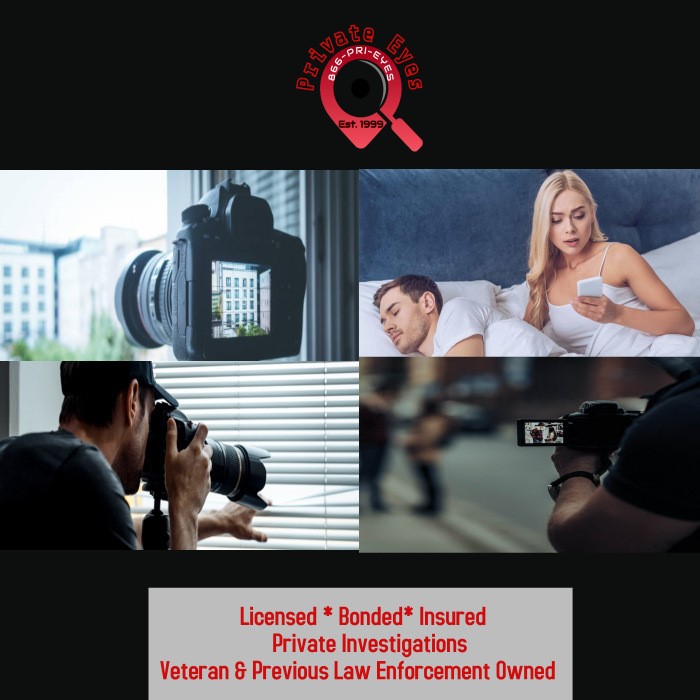 Tampa Florida Private Investigator
Our Experienced team of Tampa Florida Licensed Private Investigators and Private Detectives are available to help you today, and we want to get started on your investigation case now with private investigators on call in many states including Florida. Our highly qualified team of previous law enforcement, military veterans and special training officers are experienced in helping private citizens, attorneys, and businesses across the state of Florida for all forms of investigation services.
We are discreet and available 24/7 to assist you. Initial Consultations are FREE and all are confidential. Speak with a specialist by calling us now 866-774-3937 (PRI-EYES)
Many of our Private Investigation Services across the entire state of Florida may include but not limited to personal matters, legal, and financial. You can research a variety of Private Investigation Services we provide in Tampa Florida by viewing many of our services HERE
Military Veteran & Prior Law Enforcement CEO and Founder Gary Pastor established Private Eyes Inc. in 1999. 
Our dedicated team is licensed and highly qualified. The Investigators of Private Eyes Inc. in Tampa Florida are known for providing private investigation services to attorneys, private citizens, and businesses across the entire state of Florida. Based on each client's particular needs, we customize the scope of each case. Our private investigations are not limited to research of each individual case on computers, performing a surveillance, conducting interviews and office work, court paper filings, or other investigative activities in the field.
Issued through NCPPSB and NCDPS Private Investigation NC License # is 2664. Reciprocal in many states such as Tennessee, Virginia, California, North Carolina, Georgia, South Carolina, and Louisiana.
Each Private Investigator & Private Detective in Tampa Florida has a successful history from each case, and we consistently exceed client expectations, achieving the best results in a confidential yet discrete manner. 
Everyone we work with is cared for, and we understand that situations are sensitive. Every strategy for a successful outcome is specific in detail to meet each individual need.
We are equipped and trained on the latest and UpToDate state of the art technology and are experienced. We are highly respected in the investigation industry and when needed, we have several resources across the USA to ensure a successful outcome of your case regardless of location.
SOME OF OUR MANY PRIVATE INVESTIGATOR SERVICES
Why allow just anyone to help you? We encourage you to hire our team of experts who have success stories from over the years through decades of experience! Speak with an expert Now 866-774-3937 (PRI-EYES) for Confidential FREE Consultation
Florida Private Investigators in Tampa, Jacksonville and the entire state of Florida.