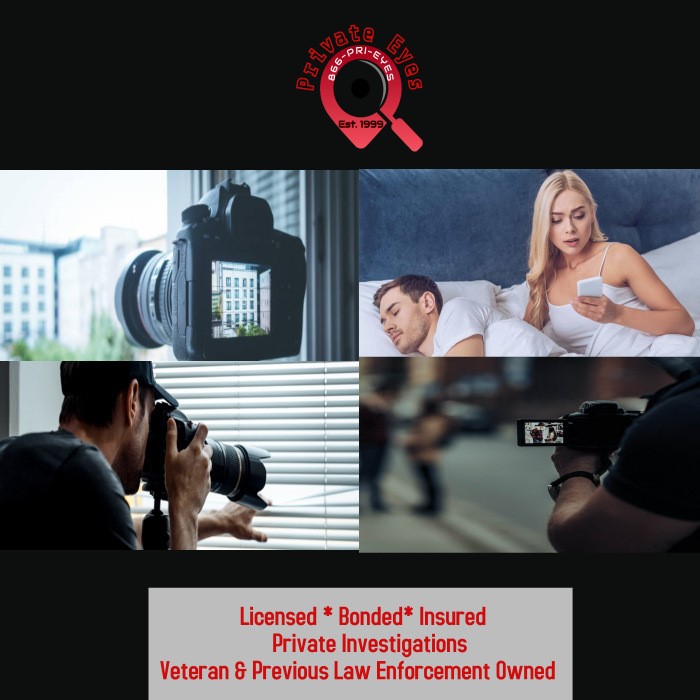 Private Investigator in Tampa Florida
Private Investigator in Tampa Florida,  Jacksonville Florida, and serving the entire state of Florida with over 24 years of experience. Our team is previous law enforcement and military. Highly qualified and well prepaired to assist you in finding the truth you deserve!  
Private Eyes Inc. Founder Gary Pastor is a dedicated professional and has built a solid reputation since 1999. With investigators now in Tampa Florida this team is known as being one of the most trustworthy investigation firms nationwide.
Hiring a private investigator can alter the choices you make, and may assist in bringing clarity to the unknown. When you need to know the truth, look no further than our licensed, professional team of private investigators. Throughout our many years of dedicated experience, we have assisted individuals, businesses and legal teams with a wide variety of investigations, including:
We also provide quality legal support for cases going to trial, such as location of persons, expert witness testimony, interviews and statements, and false claim investigations. 
Private Eyes Inc. proudly serves private citizens, attorneys, and businesses. The Private Eyes, Inc. team of Licensed Investigators are ready to assist you today, and we are available to get started on your case now in North Carolina, Virginia, Florida, & many other states.

NC Private Investigator License #2664. Reciprocal with California, Florida, Georgia, Louisiana, South Carolina, Tennessee and Virginia (Issued by NCPPSB and NCDPS)
If you are in need of a private investigator, reach out to us today for a No Cost Confidential Consultation,  866-774-3937 we're here to help.