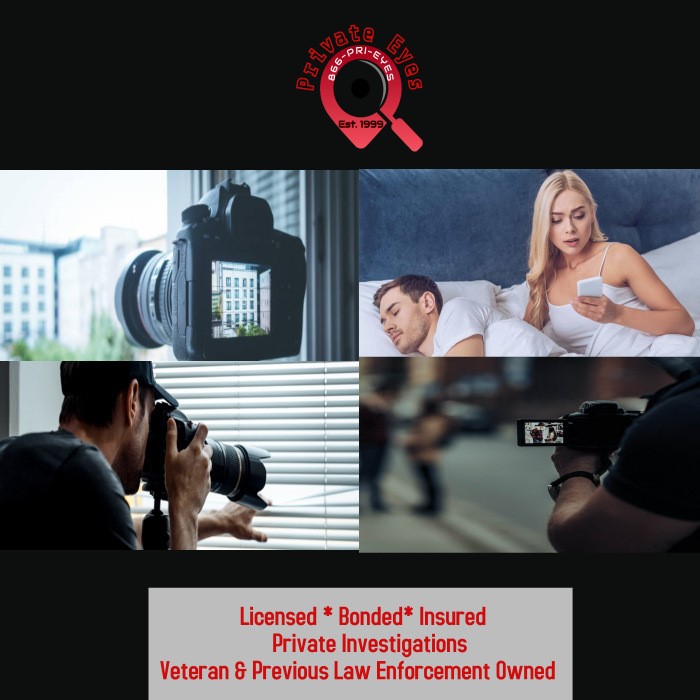 Private Investigator in Raleigh North Carolina
Private investigator in Raleigh North Carolina Gary Pastor founder of Private Eyes Inc searches for information about legal, financial, and personal matters.
Private Eyes Inc is a licensed private investigation firm serving the United States and abroad, their headquarters is located in North Carolina. Previous law enforcement and veteran marine, Founder Gary Pastor, and his team are eager to provide individuals & commercial businesses alike with exceptional investigative services that uncover facts and provide you with supporting evidence. With over 24 years of experience conducting Insurance Claim Investigations, surveillance operations for Domestic and cheating spouse, cohabitation, child custody, infidelity, social media investigations, criminal investigations, technical surveillance and TSCM bug-sweeps, missing persons and locates, asset recovery, financial investigations and more!
Private Eyes Inc. proudly serves private citizens, attorneys, and businesses. The Private Eyes, Inc. team of Licensed Investigators are ready to assist you today, and we are available to get started on your case now in North Carolina, Virginia, Florida, & many other states.

NC Private Investigator License #2664. Reciprocal with California, Florida, Georgia, Louisiana, South Carolina, Tennessee and Virginia (Issued by NCPPSB and NCDPS)
For a confidential consultation and to learn more about how Private Eyes Inc. can help you, call 866.774.3937 or visit prieyes.com