Cyber crimes are up nearly 1000%. Protect yourself with good computer hygiene
37 billion records were stolen in 2020 cyber criminals are targeting you, your family and your bank account. You do not want this to happen to you.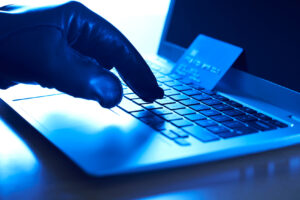 Last year, cases jumped up nearly 1000% a dramatic surge and ransomware events. Only on WRL investigates what's making you a target and how you can protect yourself, your data and your money. As the pandemic drives more holiday shoppers to fill their carts online, it's hunting season for the bad guys. A cybercrime expert says those struggling financially are more likely to fall for too-good-to-be-true deals.
Rob Goldfinger is a global financial crimes expert with BAE Systems Artificial Intelligence. "People online are letting their guard down," he says. He urged those who shop online to stay focused and be vigilant for the tricks that criminals use to gather personal and financial information. Goldfinger suggests sticking to stores, brands and sites that are familiar. It's safer to seek out sites – type in an address you know – than to follow links in ads or in email.
"If an ad pops up," he said, "You should say, 'That is not what I was originally looking for.'" Keep the security programs on your computer current, and check that the network is secure. It's best to shop from home or work. A device may detect multiple Wi-Fi networks. Make sure to connect to one that is secure. Even with precautions, if a vendor's site is hacked, personal information could be stolen. Goldfinger suggests tracking purchased and your bank account and credit care statements carefully to challenge any unexpected charges.
Report anything suspicious to law enforcement and to the bank or credit card company immediately.
If you need assistance investigating a crime we are here to help- Contact a criminal investigation specialist today @ 866.PRI.EYES (774.3937)
By Adam Owen, WRAL anchor/reporter