Our highly trained and board certified social media & internet investigators can find and capture the information you need for your case. Whether it is a workers' compensation case, personal injury, civil lawsuit or child custody case, our investigators will capture the information you need with the highest of capture software and to preserve the chain of custody. Our investigators have been trained to capture the social media and internet information ethically and legally. We provide a detailed report with the captured information. Our investigators can testify to all the captured information. All information provided to you is Court Ready.
Speaking of social media, often you may think of Facebook or Twitter. But most do not realize there are over 200 popular social media sites used by people every day all over the world. There are millions of apps, web pages, blogs, social networks, and other platforms for information and communication that span the entire globe. Understanding and  knowledge of not only the technology but also how it can be, obtained legally/ethically, handled and used will be required to conduct an online investigation successfully. Our investigators have a tried and true method to legally obtain information from the internet following all Federal and State laws including those that regulate the insurance and legal industry.
Below is  a list of some but not limited to social media investigative services:
Complete Page Preservation
Comprehensive Reporting
Deep and Dark Web Research
Ethical and Diligent Services
We specialize in social media investigations to attorneys, insurance firms and businesses. We do not offer social media investigations to the public.
Areas that Social Media Investigators are valuable: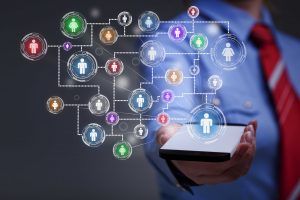 Insurance Defense Investigations
Pre-Trial Discovery
Workers' Compensation Investigations
Workplace Harassment Investigations
Family Law Research
Jury Selection