In 2019 Parties charged: 24 doctors and owners of medical equipment companies
The U.S. Senate Committee on Aging recently presented its annual report on staggering elder financial abuse. Scammers continue to target this vulnerable population, according to a Jan. 16, 2019, Forbes article by Ted Knutson, Frauds Threatening Seniors With Jail Unless They Pay Proliferate As Elder Abuse Nears $3 Billion.
It appears that elder insurance fraud continues to keep a target on its back — in April 2019, an international telemarketing network lured hundreds of thousands of elderly or disabled patients into a criminal scheme, according to U.S. prosecutors. (See Feds take down $1 billion Medicare fraud scheme in 'Operation Brace Yourself,' by Adiel Kaplan, Jay Blackman, Tom Costello and Sarah Ploss, NBC News, April 9, 2019.)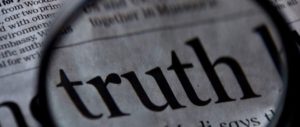 According to the article, two dozen people, including doctors and owners of medical equipment companies, were charged in a more than $1 billion Medicare scam. Investigators uncovered a plot that targeted elderly and disabled people by setting them up with back, neck and knee braces they didn't need. The scheme has been dubbed Operation Brace Yourself.
Prosecutors said the fraudsters laundered the ill-gotten gains through international shell companies and used them to buy exotic cars, yachts and luxury real estate in the U.S. and overseas. As part of the scheme, doctors were paid to prescribe braces to patients they had little-to-no relationships with. Doctors had brief conversations via phone calls or video conferences with patients they never met using call centers in the Philippines and throughout Latin America. As a result, personal information of hundreds of thousands of Medicare beneficiaries was compromised and could be used in future schemes, according to prosecutors in the NBC News article. (Article from fraud magazine).
If you have suspicions of insurance fraud – Call www.PriEyes.com today for a FREE confidential Consultation with an Expert (866) 774-3937